Coveted Canines is a not for profit organization that is wholly run by unpaid volunteers.
Consider signing up for a one-time or recurring monthly donation. Every dollar helps us save more lives and find more loving homes for dogs in need.
Everyone on our team donates their time and expertise - no one from the rescue profits from our activities. We are an all volunteer, foster-based program. We are not a kennel or shelter and we do not have a central office or adoption location. We have no paid employees. All positions held are volunteers that give their time and talents to promote our mission. We can personally assure you that all donations go directly towards rescuing, vetting and rehoming dogs.
Where does the money go?
All the money we receive goes directly into the many expenses involved in rescuing and rehoming dogs such as: rescue fees (shelter pull fees, transportation ), rehabilitation (behaviour and medical), wellness (food, vet exams and treatment), and comfort (toys, crates, bedding). Any amount helps! Our ability to save dogs relies solely on the kindness and generosity we receive from our donors, volunteers, partners, and supporters. Please consider making a one-time donation or become a monthly sponsor.
If you are donating on someone's behalf, please send the donation information to info@covetedcanines.org and we will be happy to send you a custom donation acknowledgment.
We would also appreciate donations in kind very much!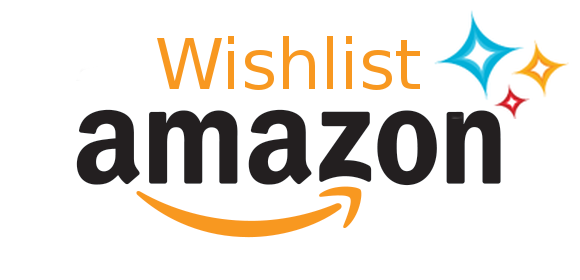 Check out our Amazon Wishlist!
Any items purchased from this list can be sent directly to Coveted Canines Rescue by choosing the "Gift Registry Address" (Carly Werle) at checkout!
We are in need of the following items:
3ft or taller X-Pens/puppy pens

Dog crates in good condition

Unused pet beds

Training treats (freeze dried liver, chicken, Zukes Mini Naturals, Blue Bits, Wild Bits)

Collars (martingale or limited slip), leashes, harnesses (small/medium/large)
Brushes for dogs: curry brushes, slicker brushes

Unused or gently used dog toys

Pee pads

Stainless steel dishes
Paper towels

New or freshly laundered used towels and bed linens

Contractor garbage bags (available at Walmart)

Rubbermaid storage containers with lids

Un-expired pet medications

Flea/tick/heartworm prevention

Baby gates

Belly bands/male wraps

Folding tables for events

Folding/collapsible canopies for events

Gift cards to pet stores

New or gently used, clean, soft elizabethan collars
We would also be thrilled to receive donations of services that you or your company may be able to provide!
Printing services - business cards, brochures, greeting cards, t-shirts, bandanas, banners.

Transportation - courier, taxi, delivery.

Health and wellness for dogs - vetting, massage, chiropractic

Dog training

Dog boarding

Any new or used item or services of any kind that we can use for our auctions (we will advertise all business with each item!)
To show our appreciation, we will promote your business as our sponsor on our website and social media sites !
Please contact us if you have anything you would like to donate! Thank you so much for caring about dogs in need! Email: info@covetedcanines.org